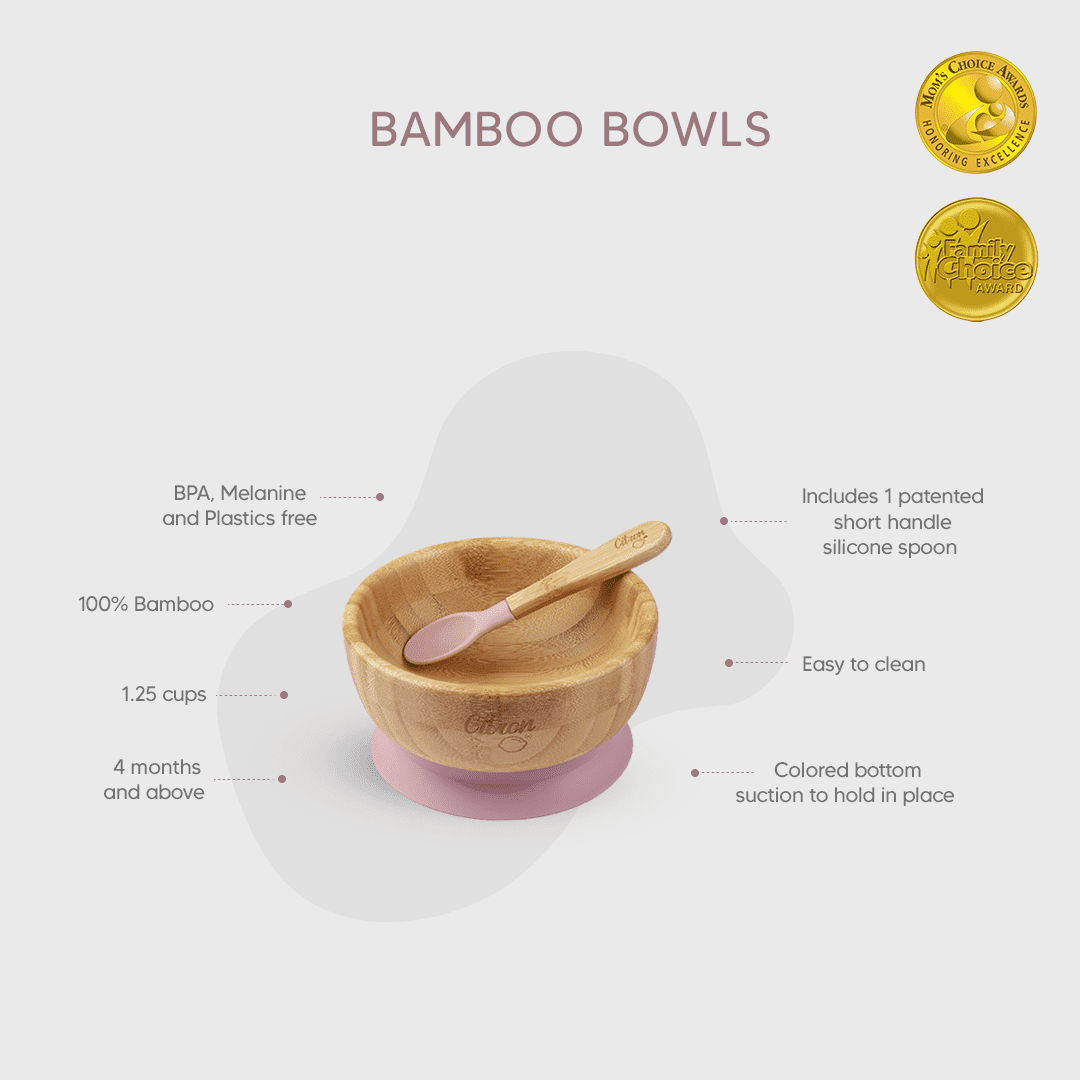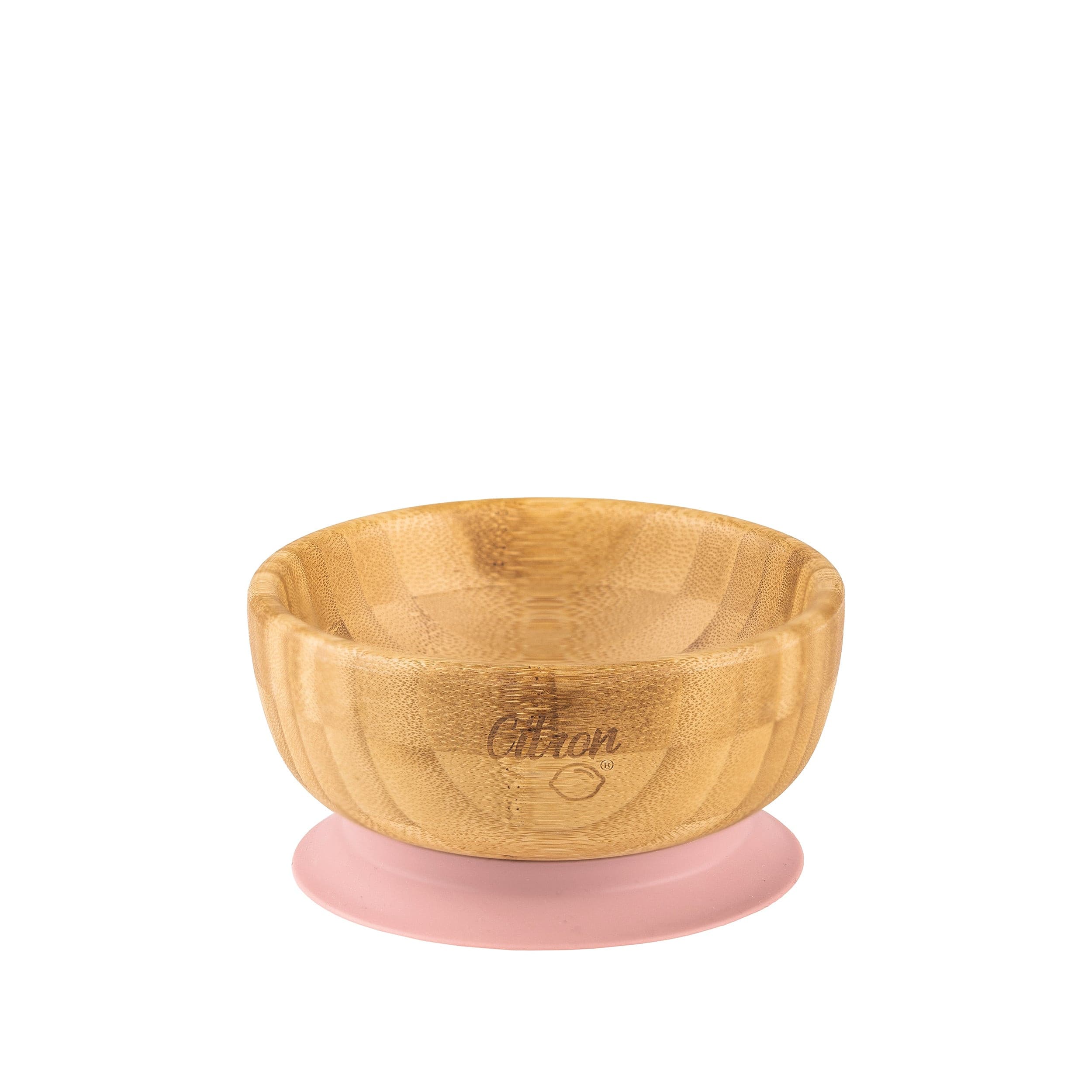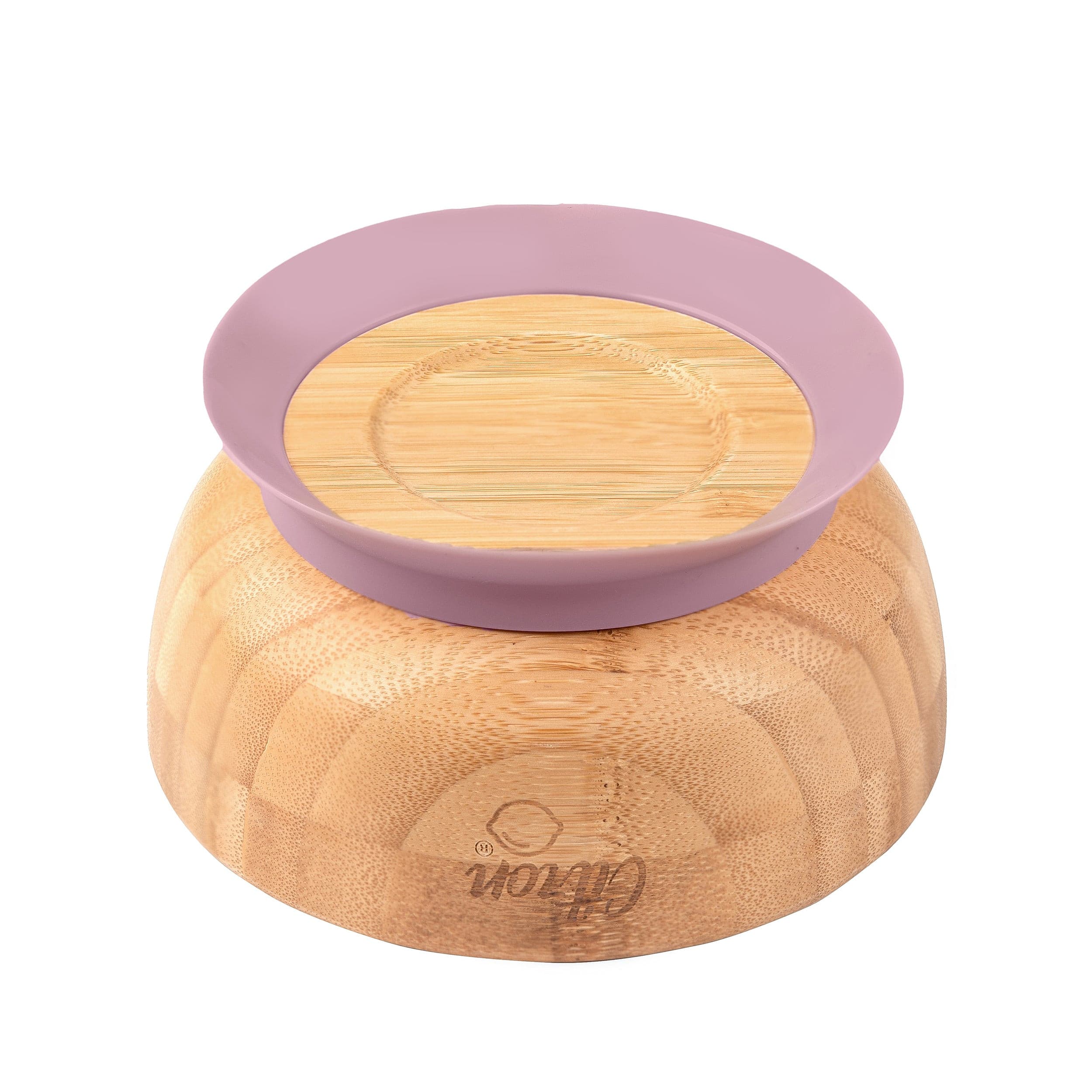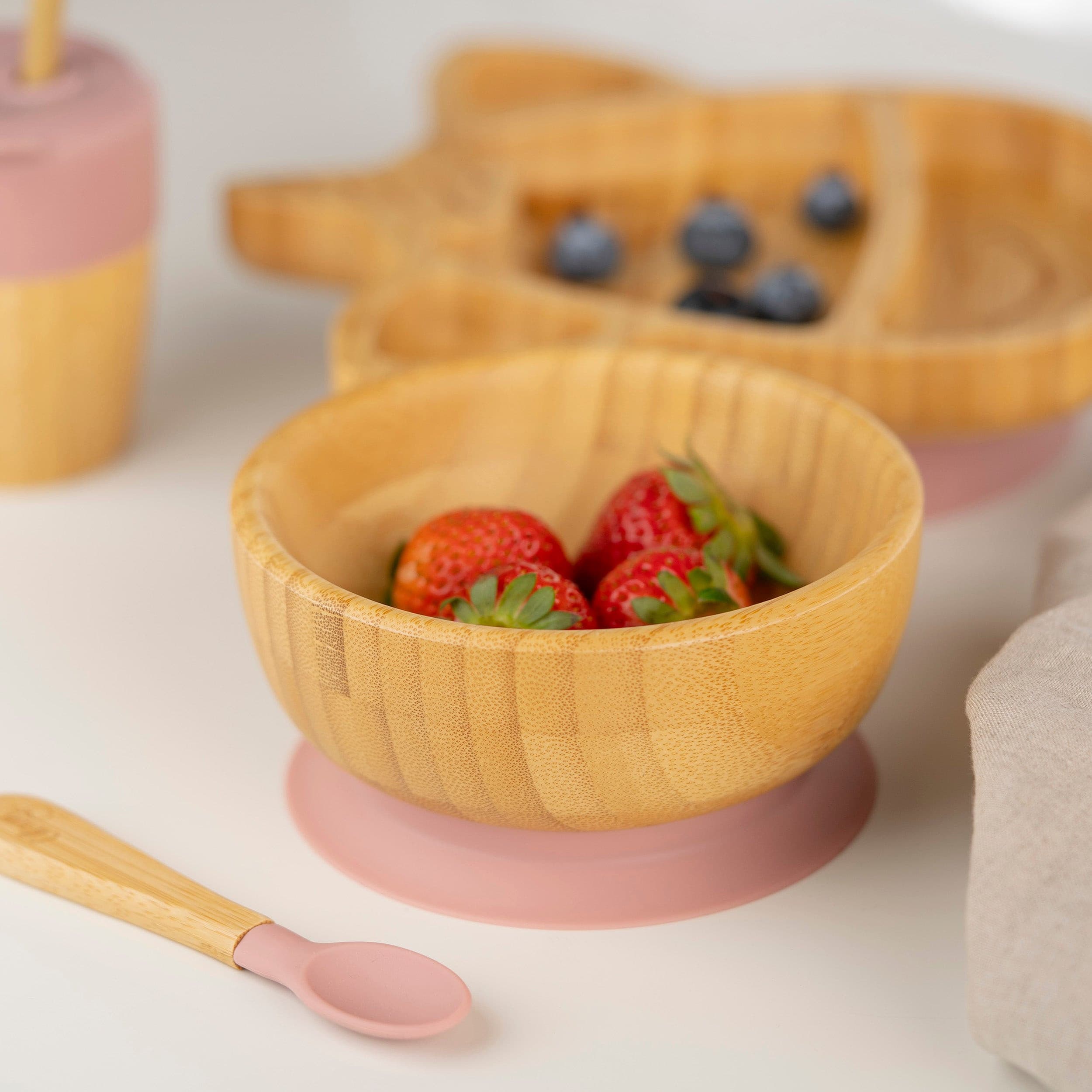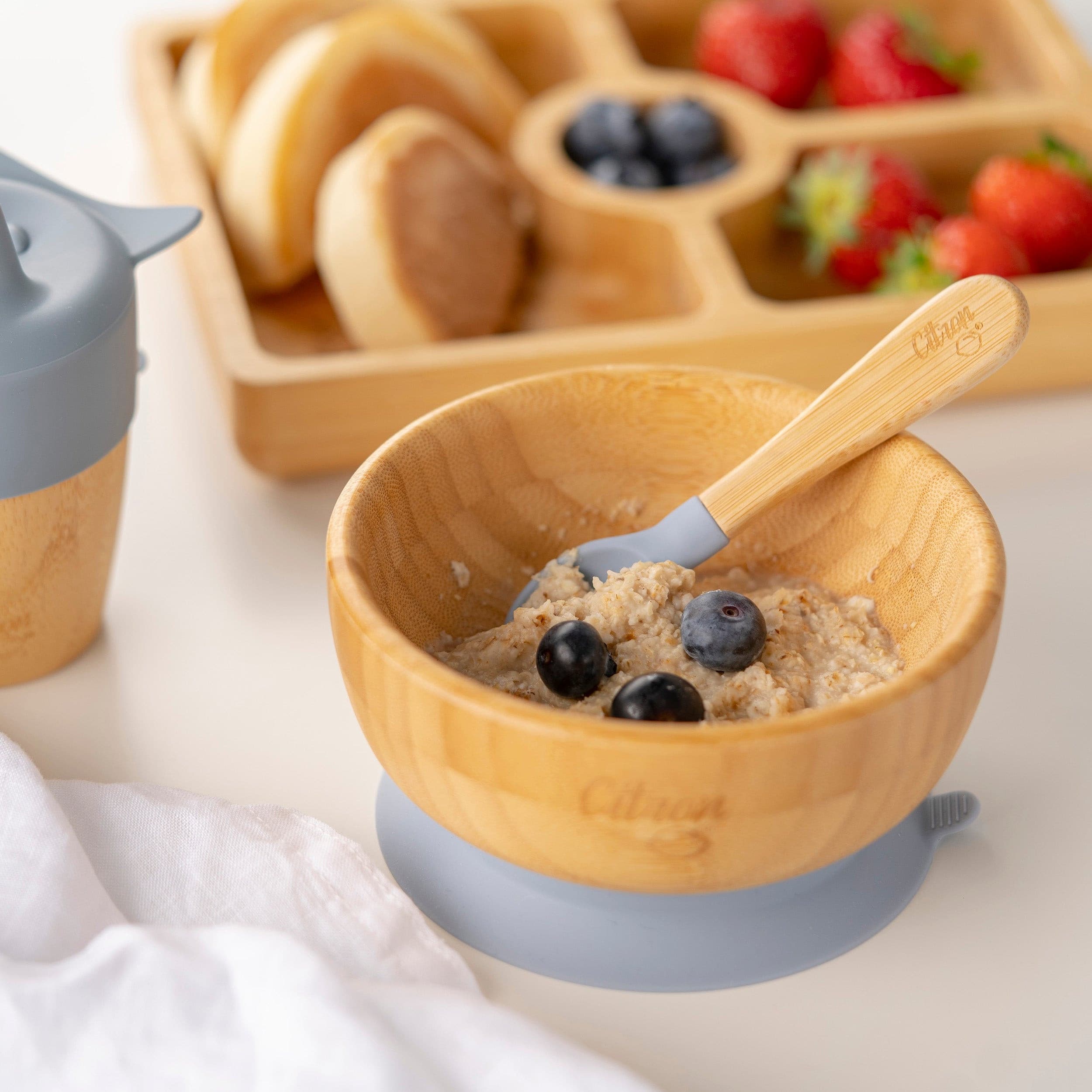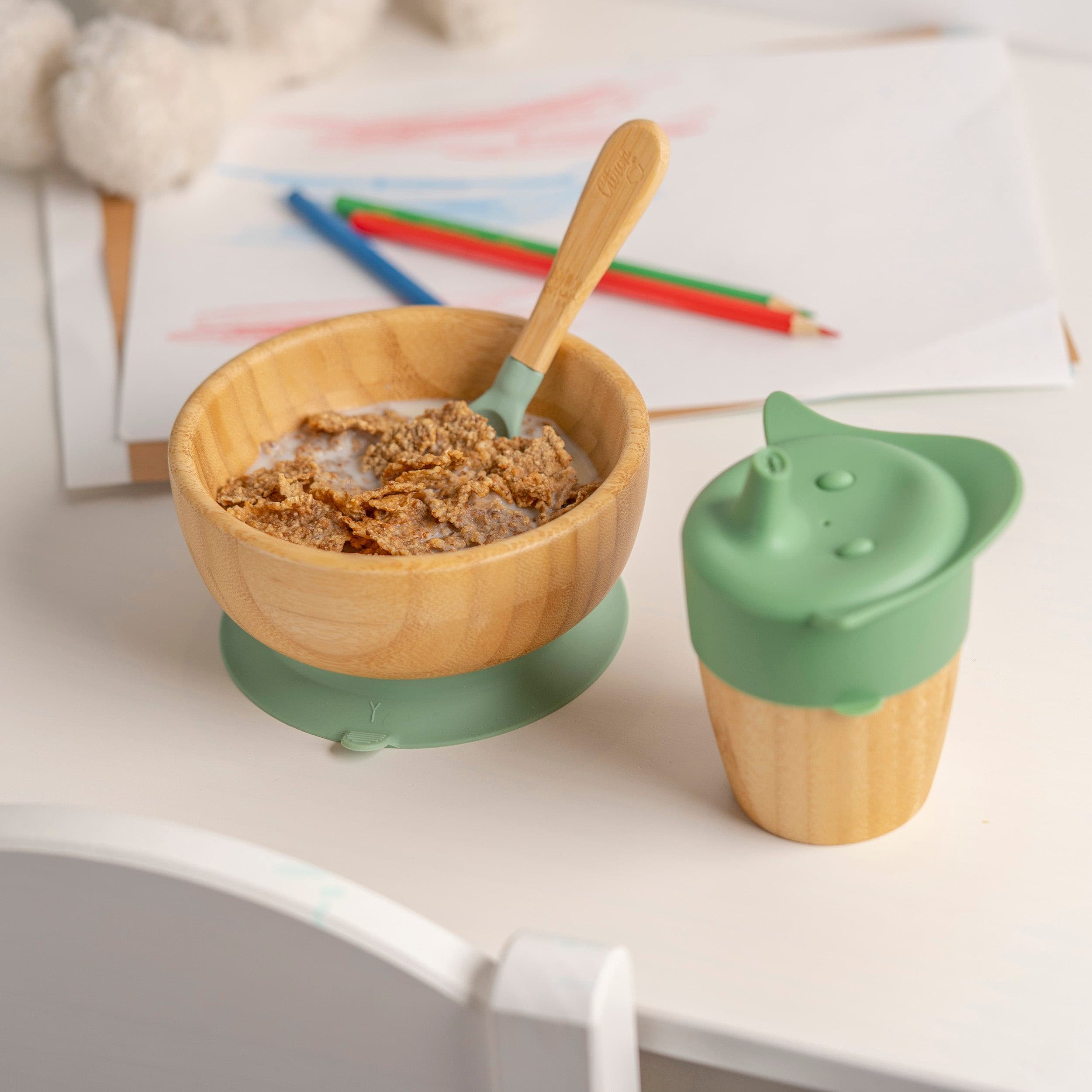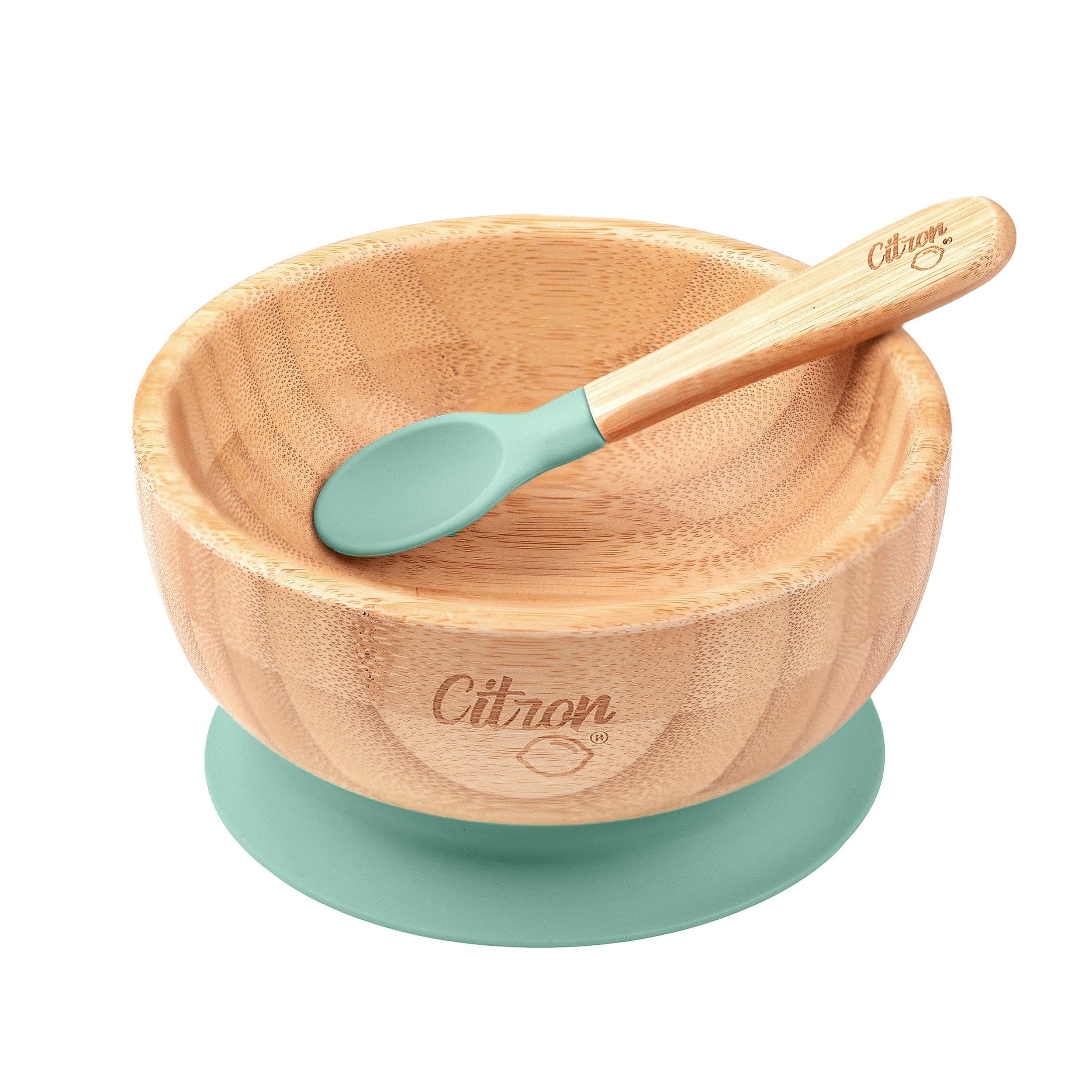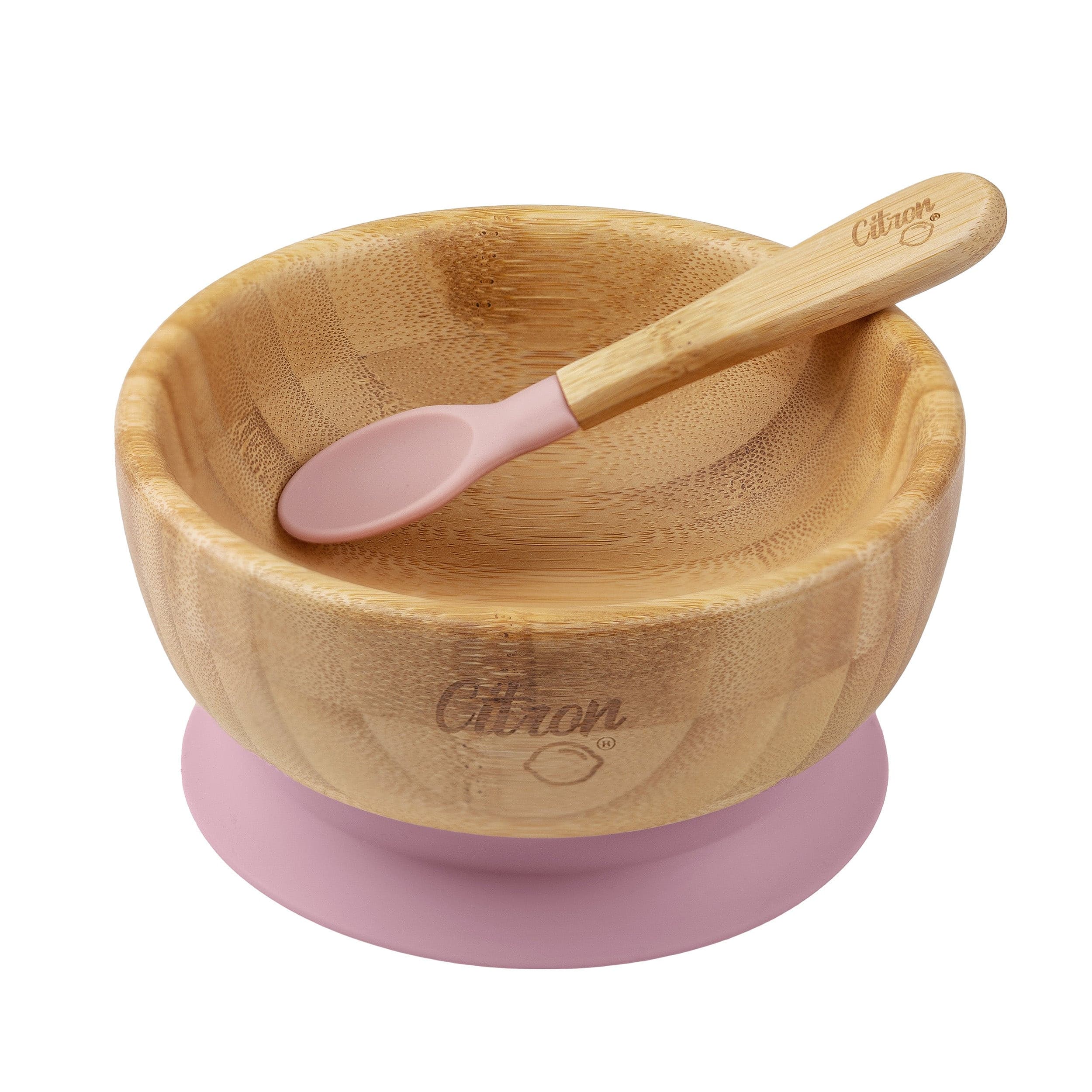 Bamboo Bowl with Suction Cup
Description
Features
Care Instructions
Safety
Warranty
Slurp-slurp! It's bowl time at the meal table. The suction at the bottom will avoid an army of spills across the table surface and our patented short handle spoon will make it totes smooth to use for food. 
+ The silicone suction to keeps the bowl in place
+ Made of 100% organic bamboo
+ All our Wooden plates and bowls are BPA, melamine and plastics-free
+ Includes our patented short handle spoon
+ Suitable for kids 4+ months
+ Dimensions: D13.7*H6cm
+ Capacity: 1.25 cups or 300ml
Handwash only. Not Dishwasher safe.
Comes with 1-year warranty against manufacturing defects.
Bamboo Bowl with Suction Cup
FAQ
Who are Citron products for? 
At Citron, we believe design should be beautiful, functional and fun to use. We make products that help parents make children happy. 
How do I know which product to choose? 
We offer a wide range of products for every step of your child's meal: Lunchbox, cutlery, drinkware, bag, bamboo-made products, and more. You can shop by theme, collection or product type for school lunches or family picnics.

Why should I choose Citron items for my children's meal time? 
Citron is an award-winning company founded by a loving mother of 3 children. As parents, we know how hard it is to find something that works for all ages, looks good and lasts. That's why we pride ourselves on creating stylish and functional products that help make your children's lives easier.