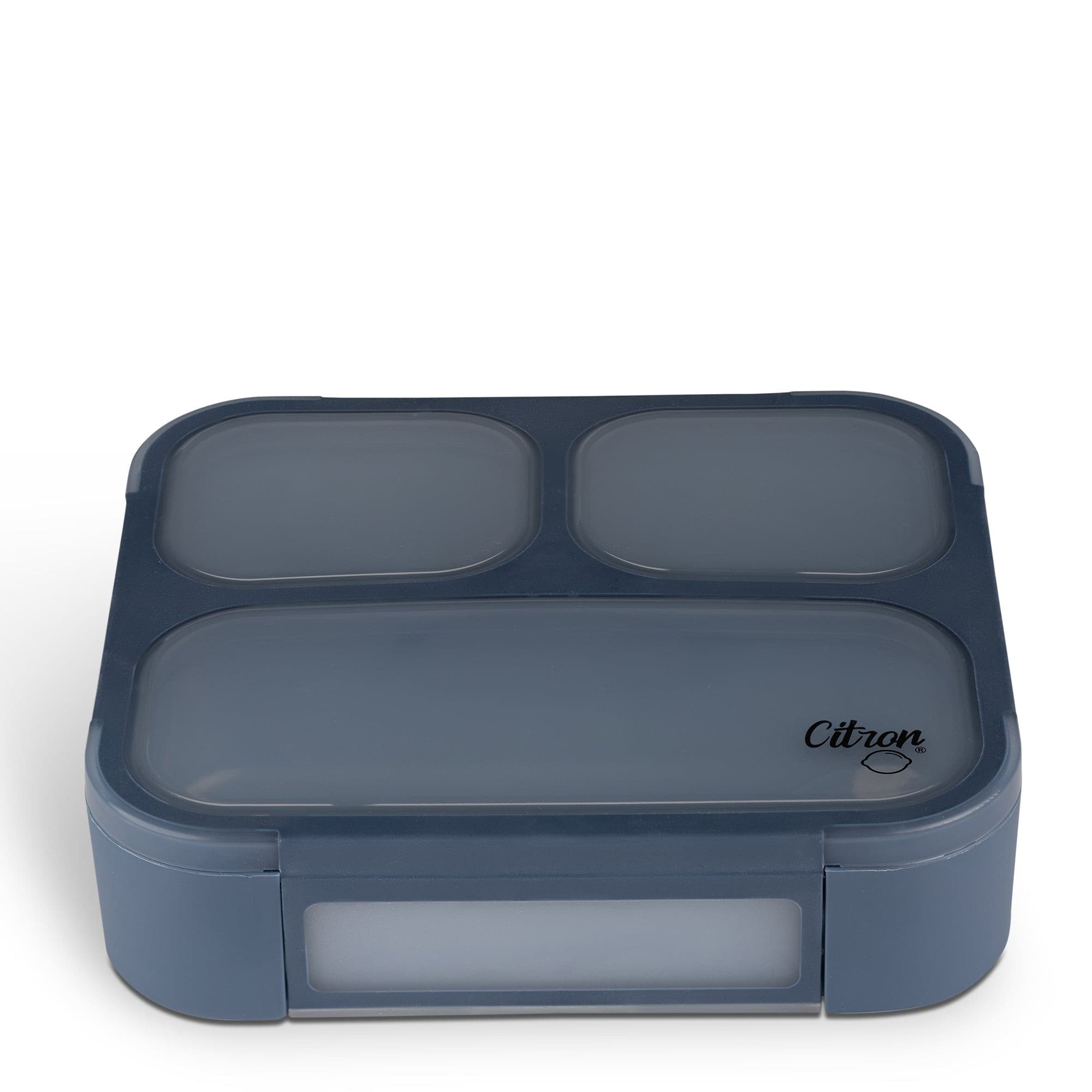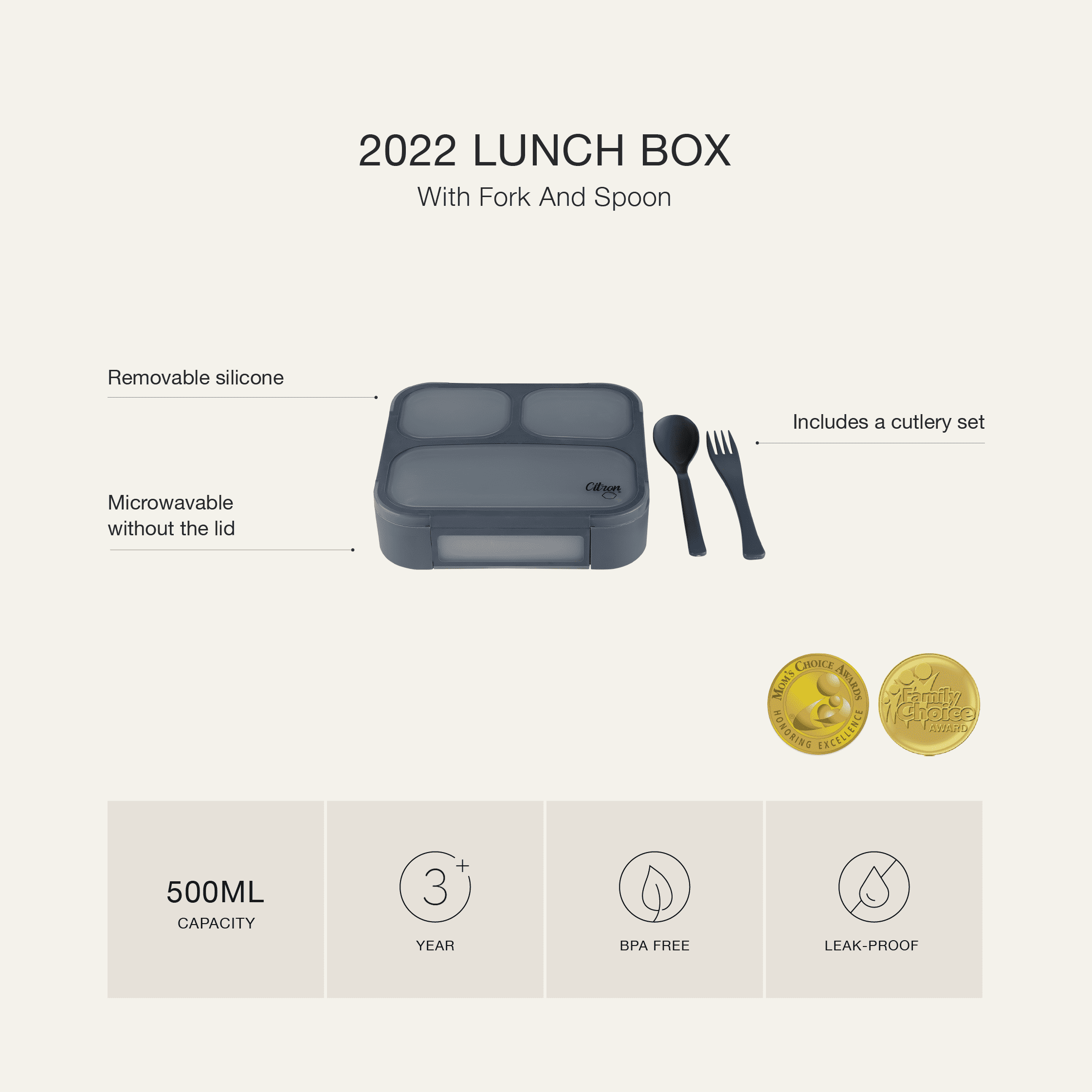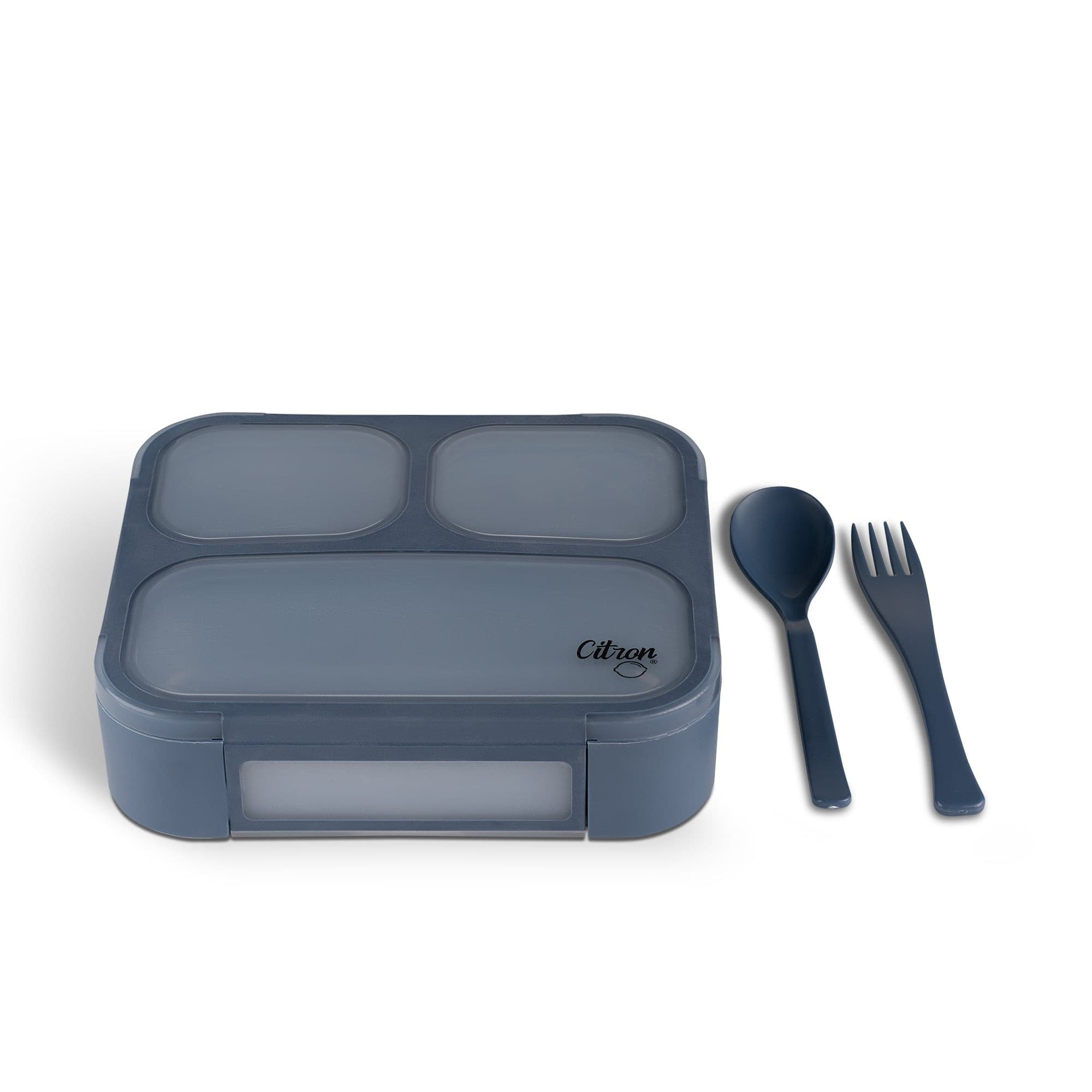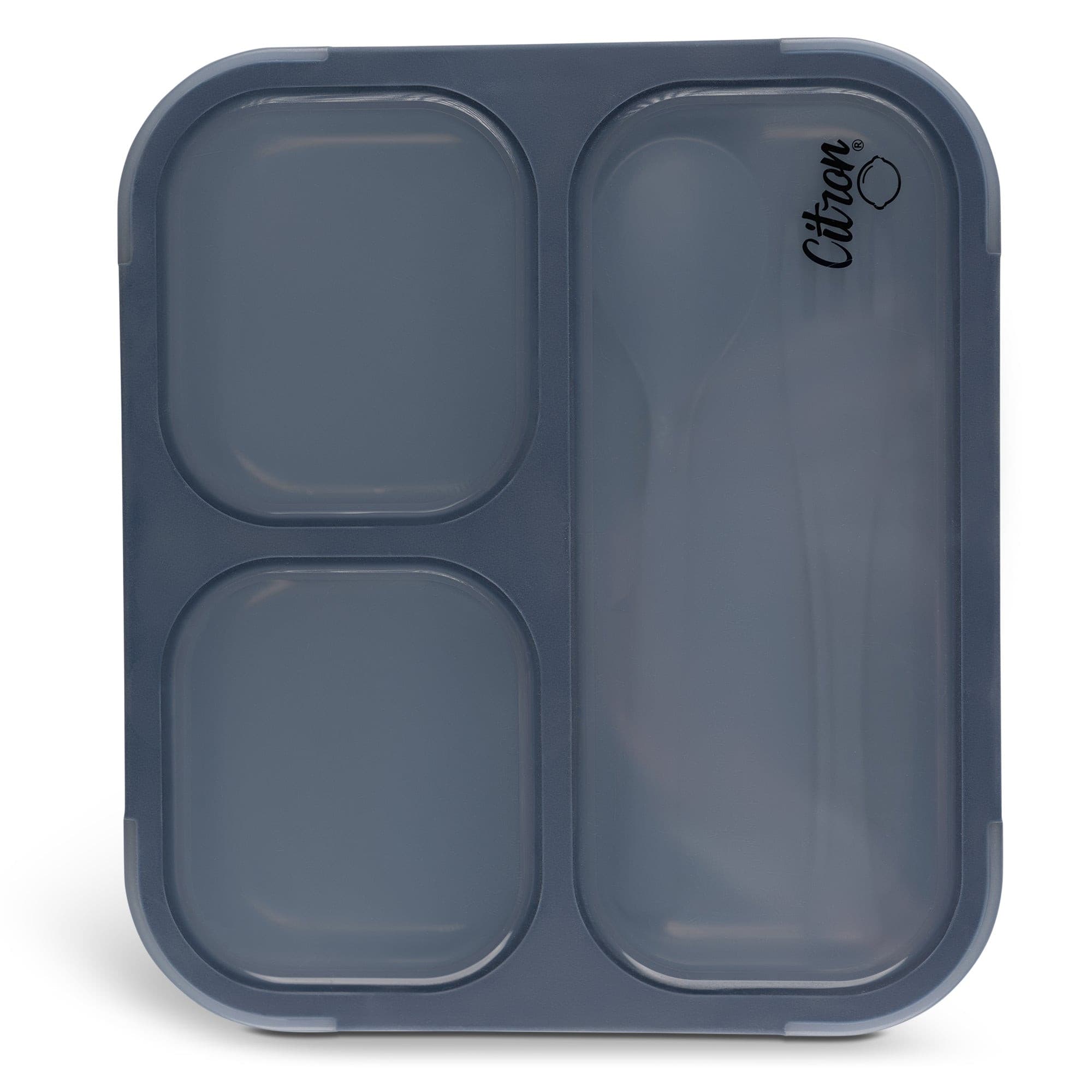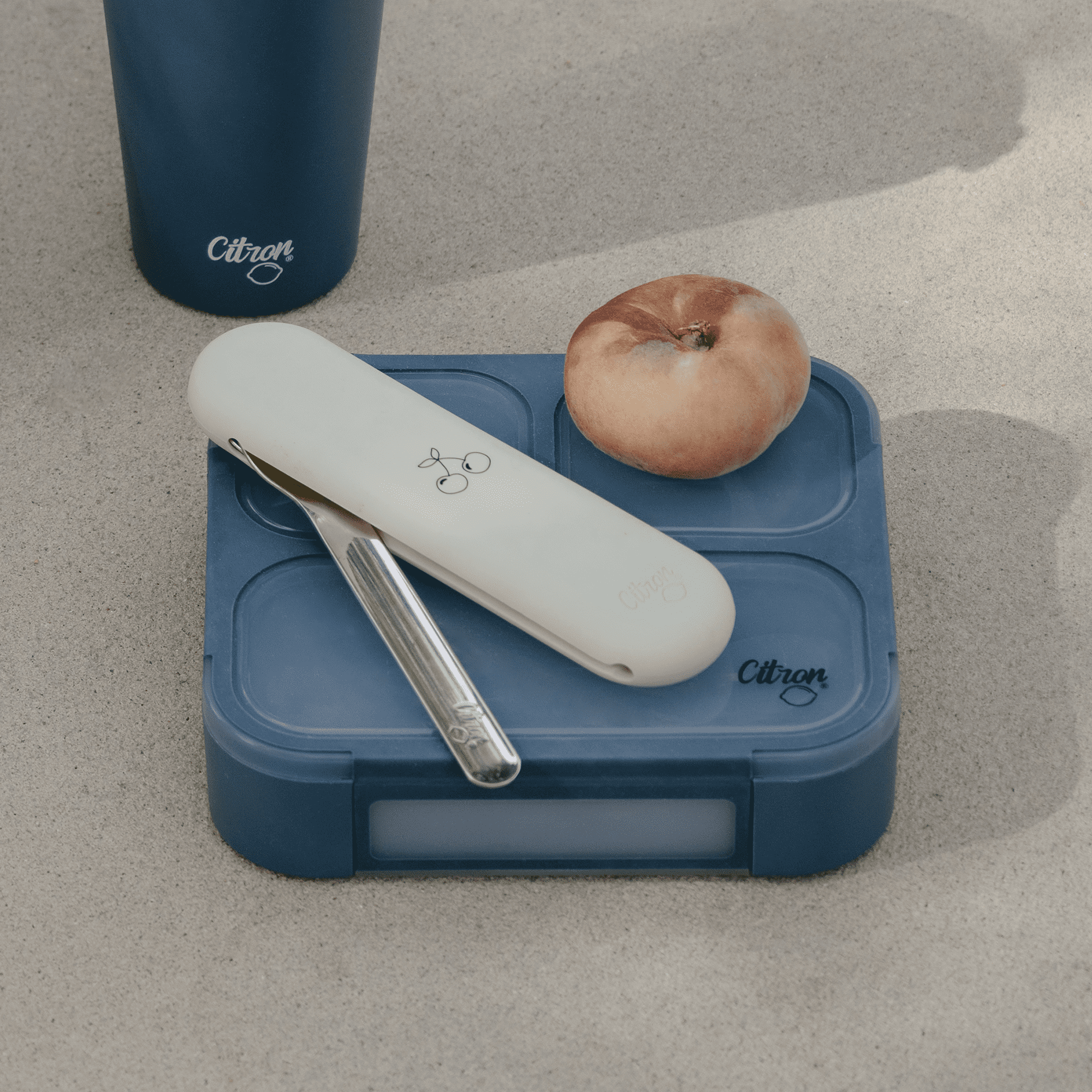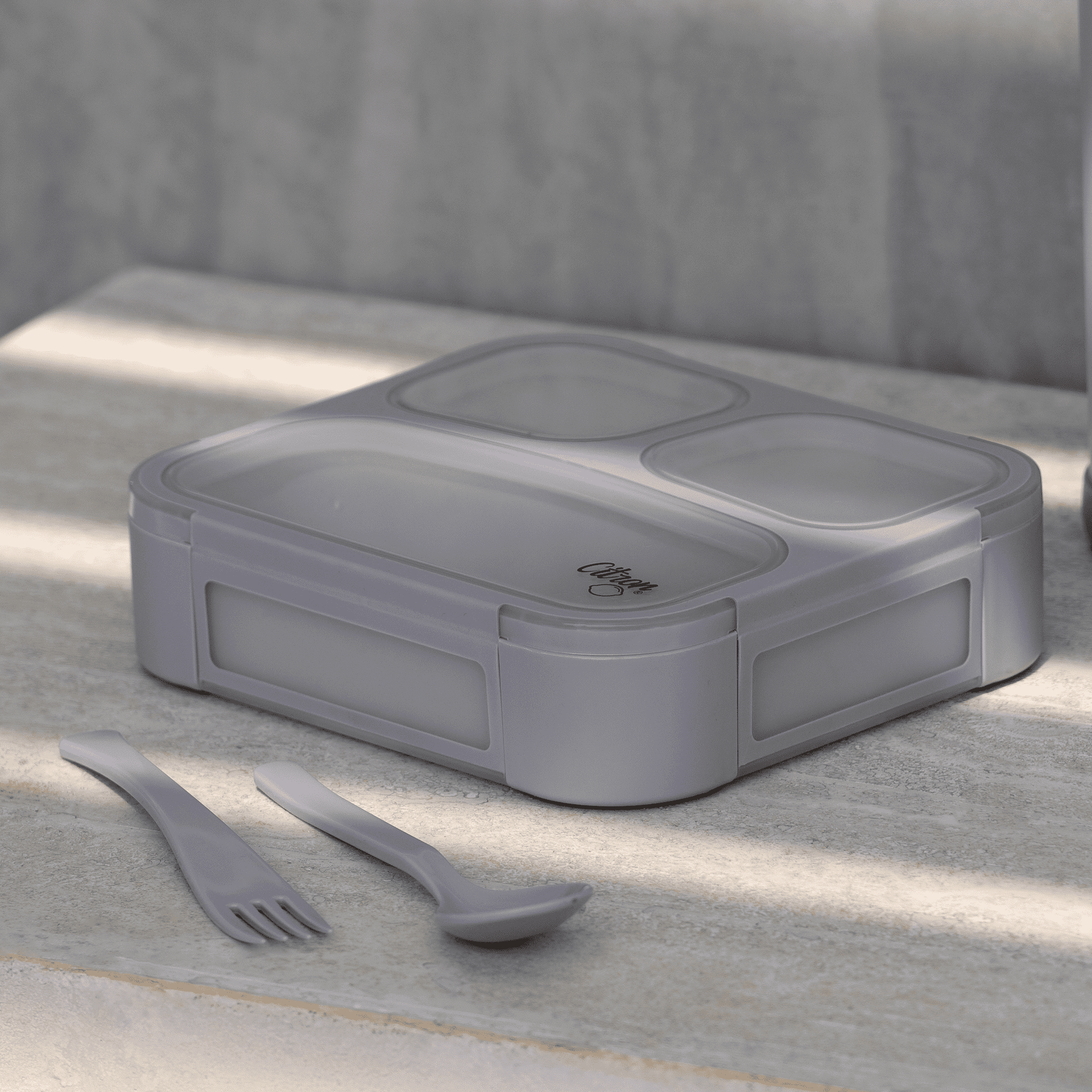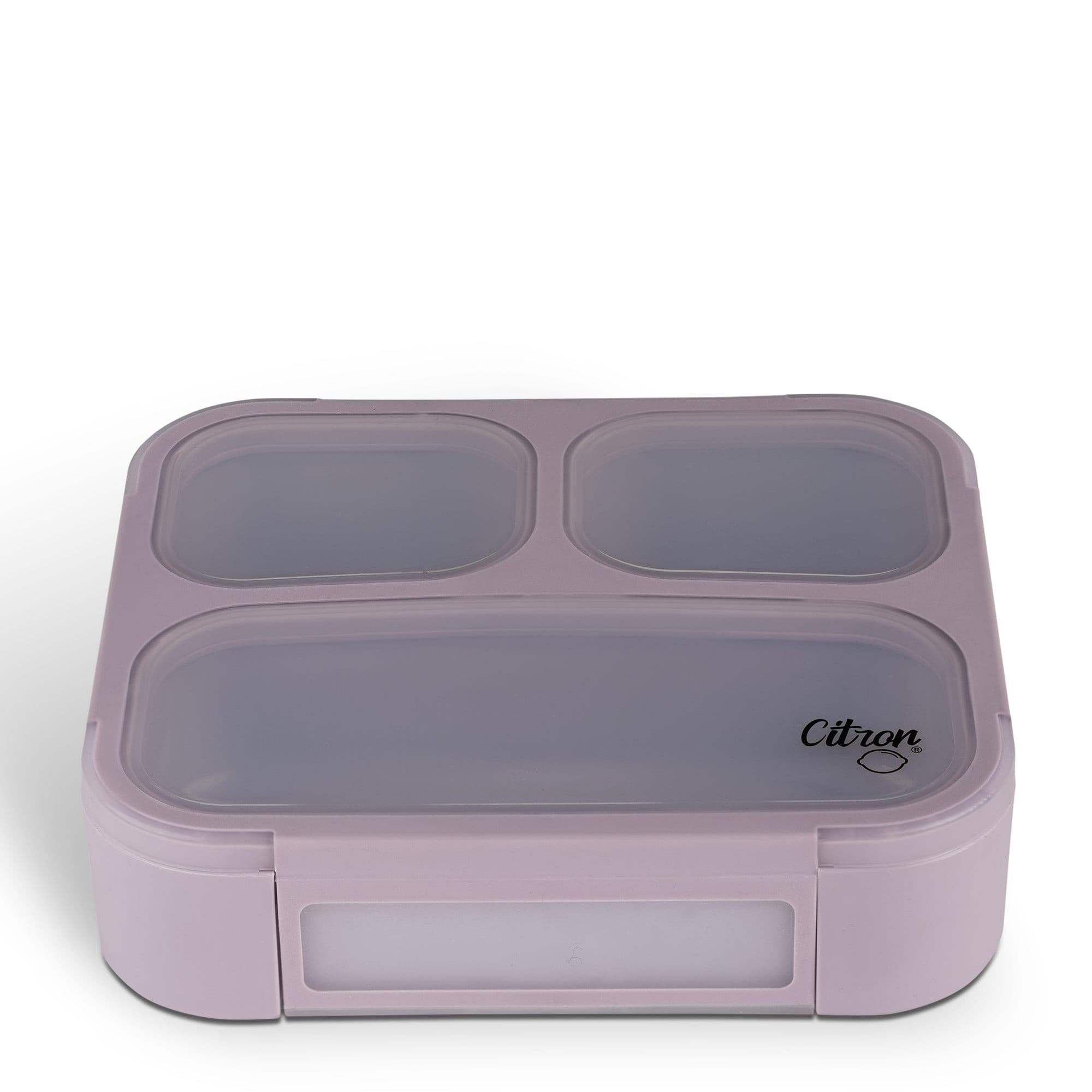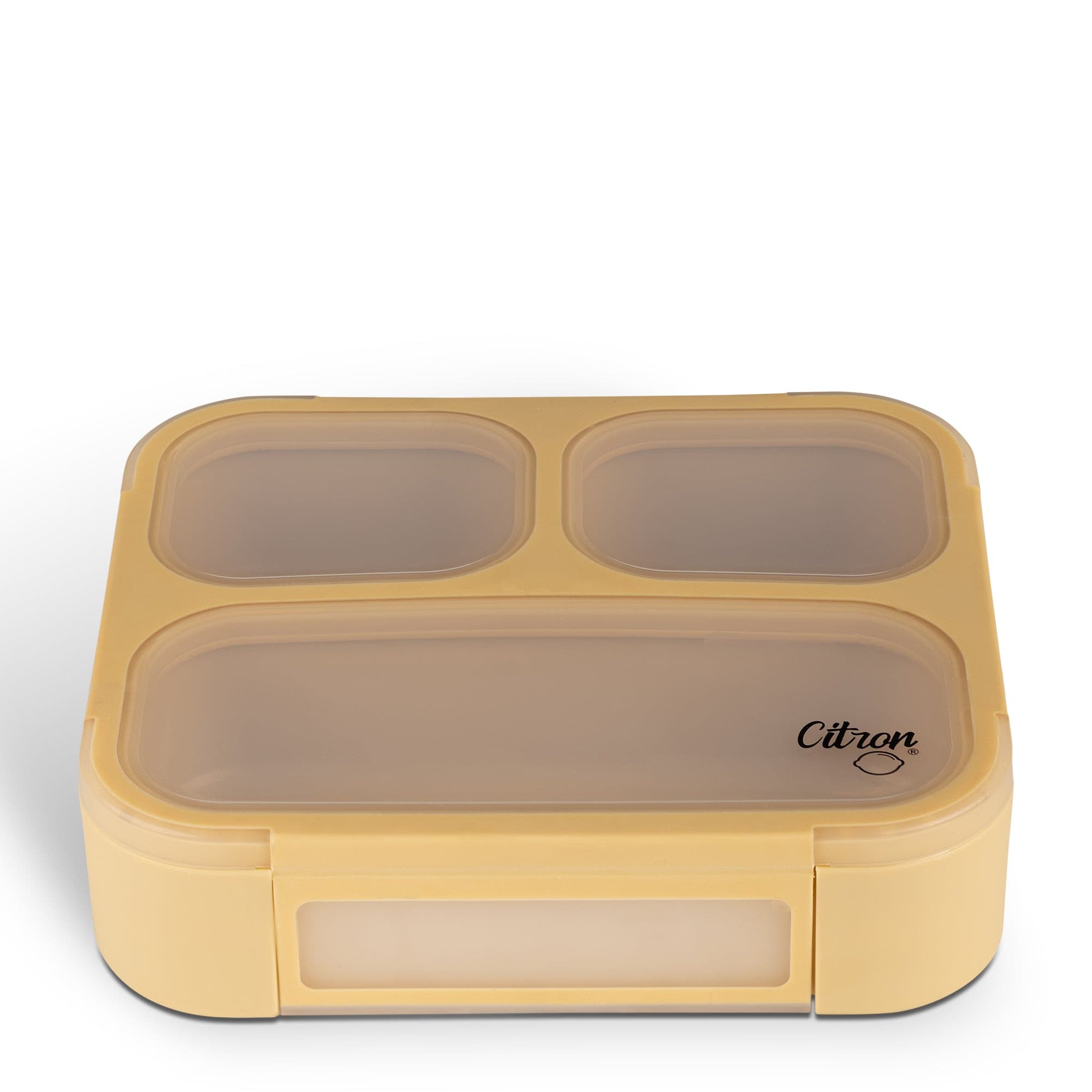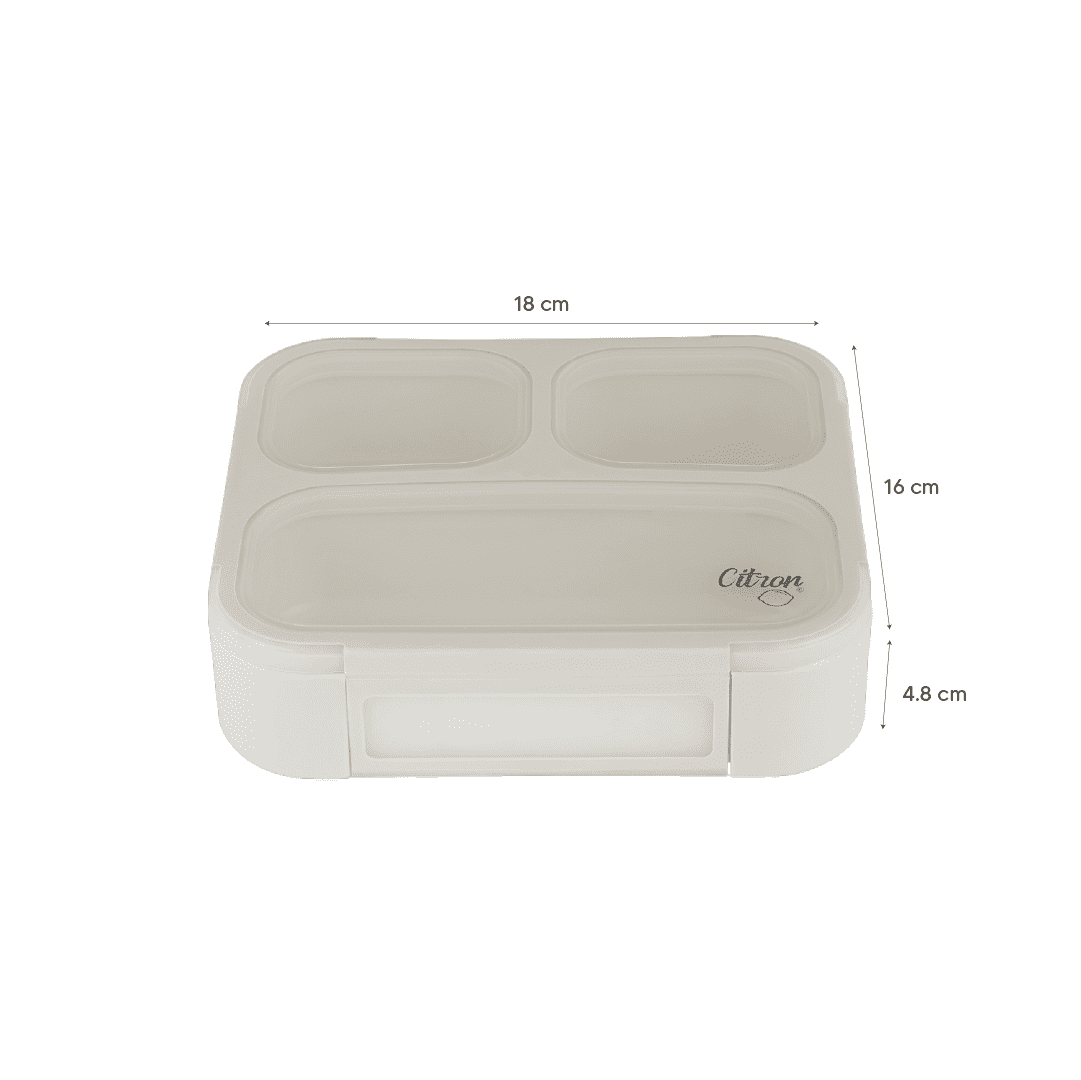 Description
Features
Care Instructions
Safety
Warranty
If you're a meal-prep parent you know all the tricks and secrets to fit meals that your kids will love in their bento lunchbox. But, what about your compartment lunch box ? Our 2022 Lunch Box with Fork and Spoon is our microwave-friendly solution for to-go meals. The lid is see-through and was designed with 3 compartments so you can accommodate a more balanced meal. Customers who've used it in the past can confirm it's one of our best lunch boxes for adults.
+ Stores food in 3 compartments for a balanced meal
+ Keeps the lunch bag dry and clean with its leakproof seal
+ Comes with 1 spoon and 1 fork
+ Made without toxic materials (free of BPA, Phthalates and Lead)
+ Suitable for kids 18+ months
+ Closes securely with 4 locks
+ Holds up to 600ml of food, and still lightweight
+ Dimensions: L16*W18*H4.8cm
Dishwasher and microwave safe, without the lid.
Leave it to air-dry overnight
For secure sealing, press down on the middle and then lock on 4 sides.
Comes with 1-year warranty against manufacturing defects.
FAQ
Who are Citron products for? 
At Citron, we believe design should be beautiful, functional and fun to use. We make products that help parents make children happy. 
How do I know which product to choose? 
We offer a wide range of products for every step of your child's meal: Lunchbox, cutlery, drinkware, bag, bamboo-made products, and more. You can shop by theme, collection or product type for school lunches or family picnics.

Why should I choose Citron items for my children's meal time? 
Citron is an award-winning company founded by a loving mother of 3 children. As parents, we know how hard it is to find something that works for all ages, looks good and lasts. That's why we pride ourselves on creating stylish and functional products that help make your children's lives easier.