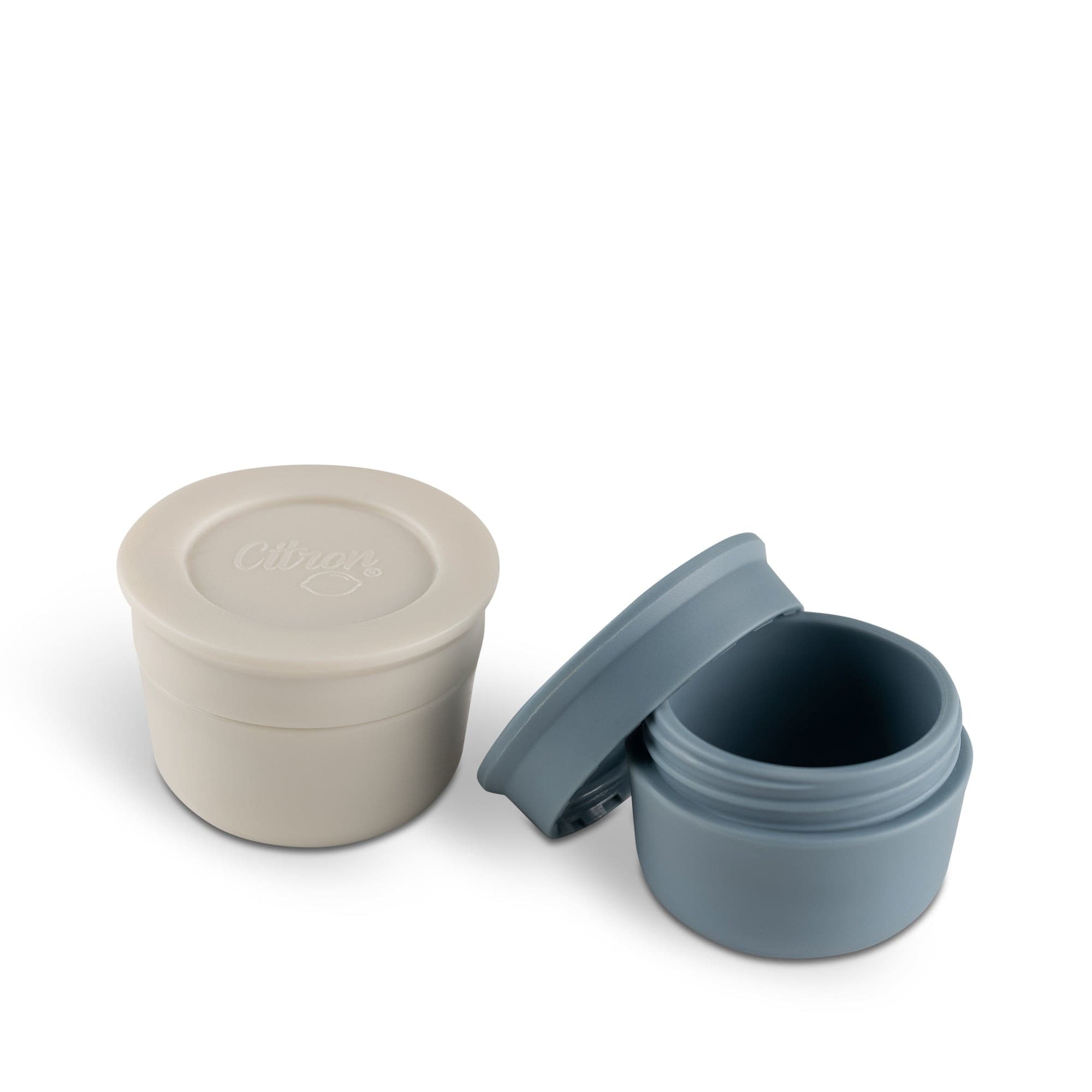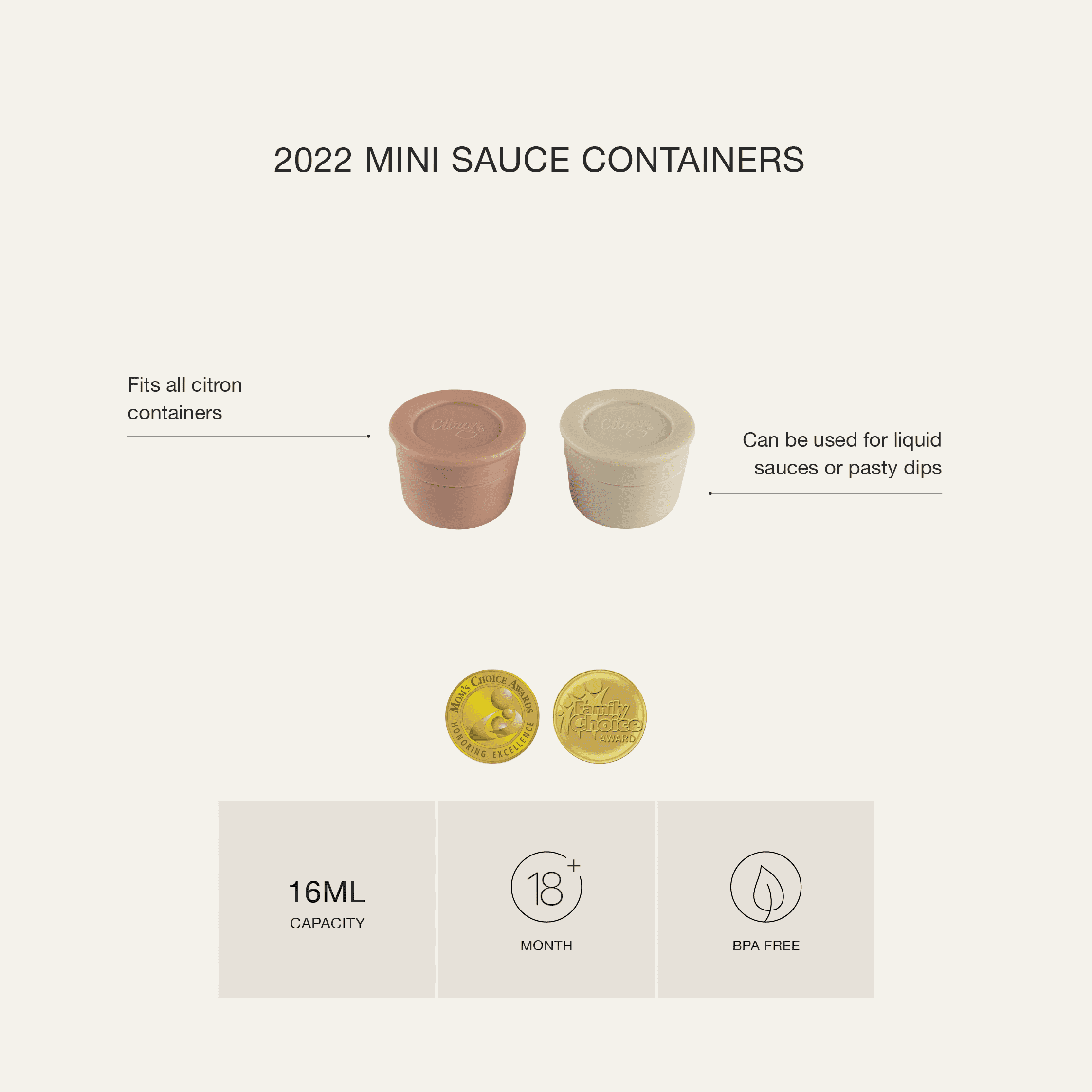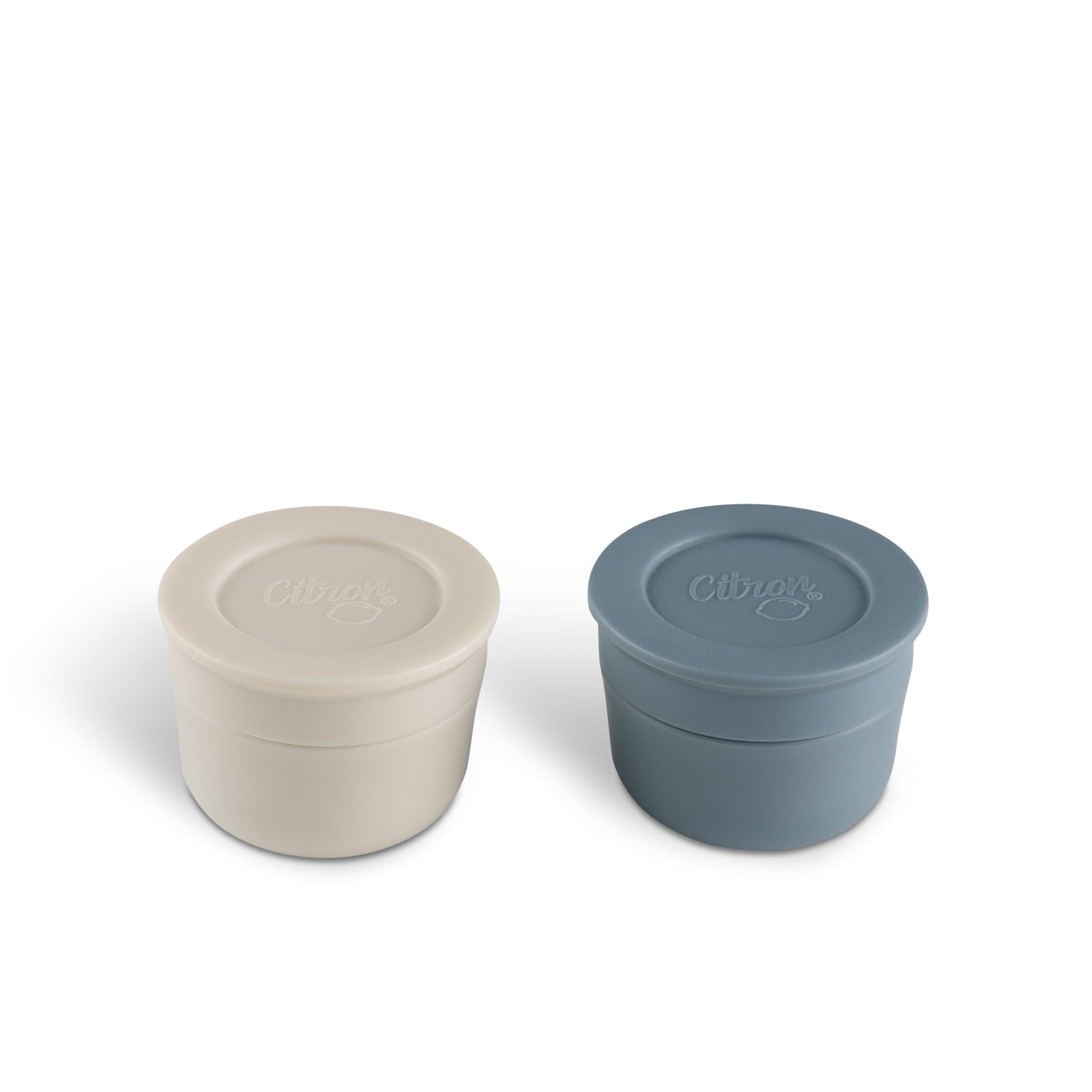 Description
Features
Care Instructions
Safety
Warranty
Meals sometimes require a bit of a kick, and sauces can provide exactly the little extra flavor needed to transform normal food into a great meal. Our mini sauce containers are small and sturdy enough to fit anywhere and hold their content locked until it's time to use them. Perfect to use fresh sauces with food and keep them safe.
+ Stores liquid sauces or pasty dips in a safe and secure compartment
+ Keeps the lunch bag dry and clean with its twisting leakproof seal
+ Screws and unscrews effortlessly
+ Made without toxic materials (free of BPA, Phthalates and Lead)
+ Opens easily even with small hands
+ Suitable for kids 18+ months
+ Holds up to 16ml of sauces, and still lightweight
+ Dimensions: D3.1*H4.2cm
Dishwasher safe in the top rack
Leave it to air-dry overnight
Not freezer safe
Not microwaveable
Comes with 1-year warranty against manufacturing defects.
FAQ
Who are Citron products for? 
At Citron, we believe design should be beautiful, functional and fun to use. We make products that help parents make children happy. 
How do I know which product to choose? 
We offer a wide range of products for every step of your child's meal: Lunchbox, cutlery, drinkware, bag, bamboo-made products, and more. You can shop by theme, collection or product type for school lunches or family picnics.

Why should I choose Citron items for my children's meal time? 
Citron is an award-winning company founded by a loving mother of 3 children. As parents, we know how hard it is to find something that works for all ages, looks good and lasts. That's why we pride ourselves on creating stylish and functional products that help make your children's lives easier.