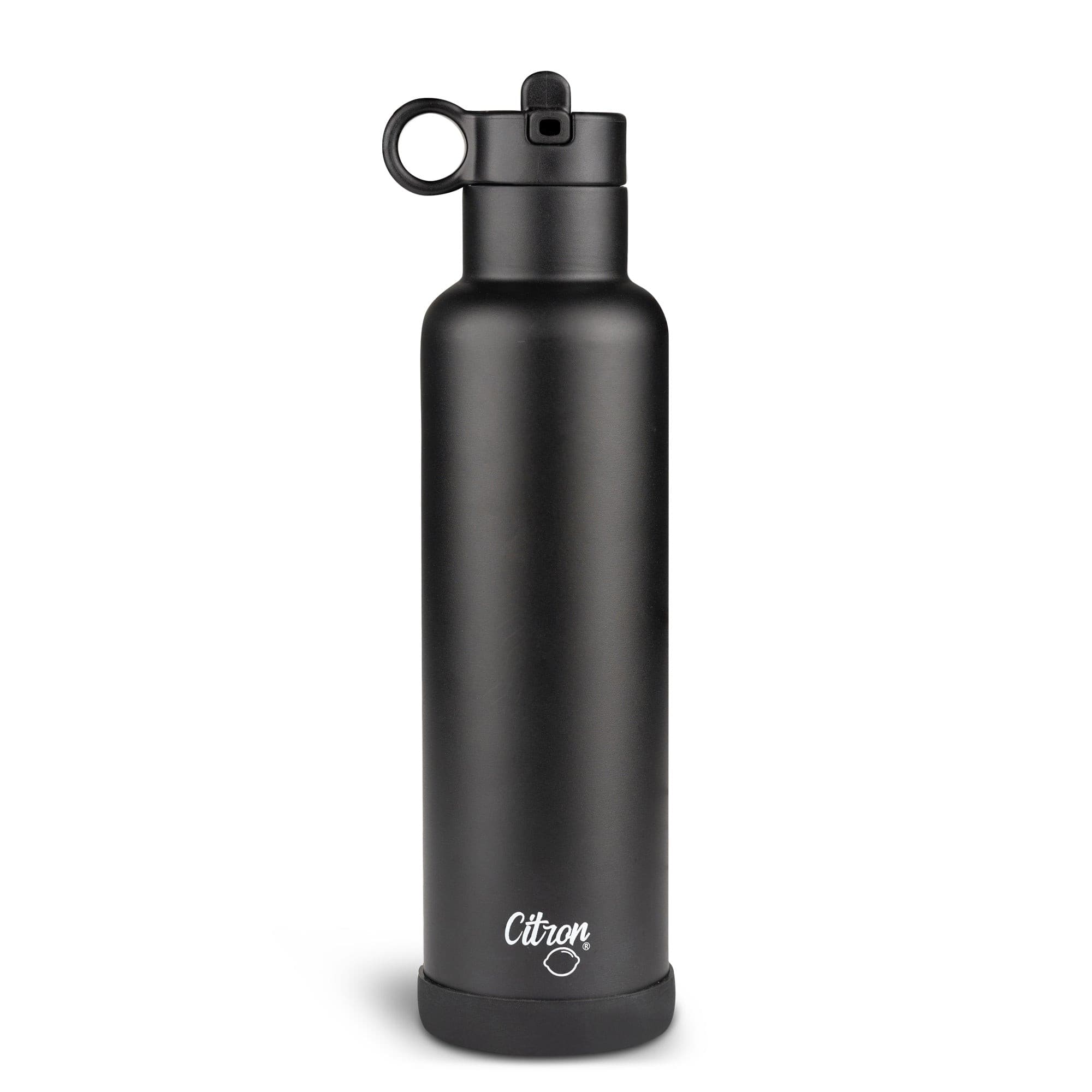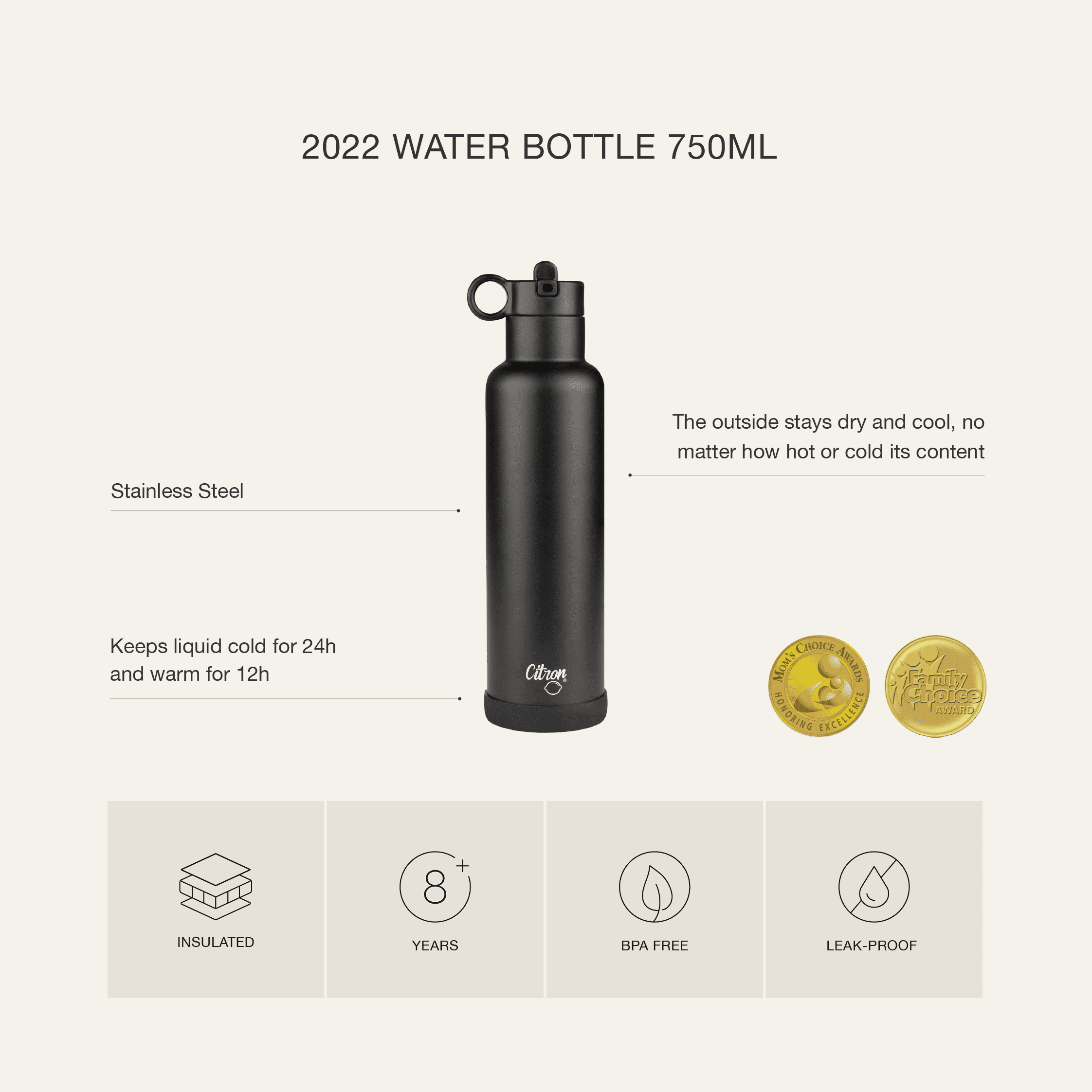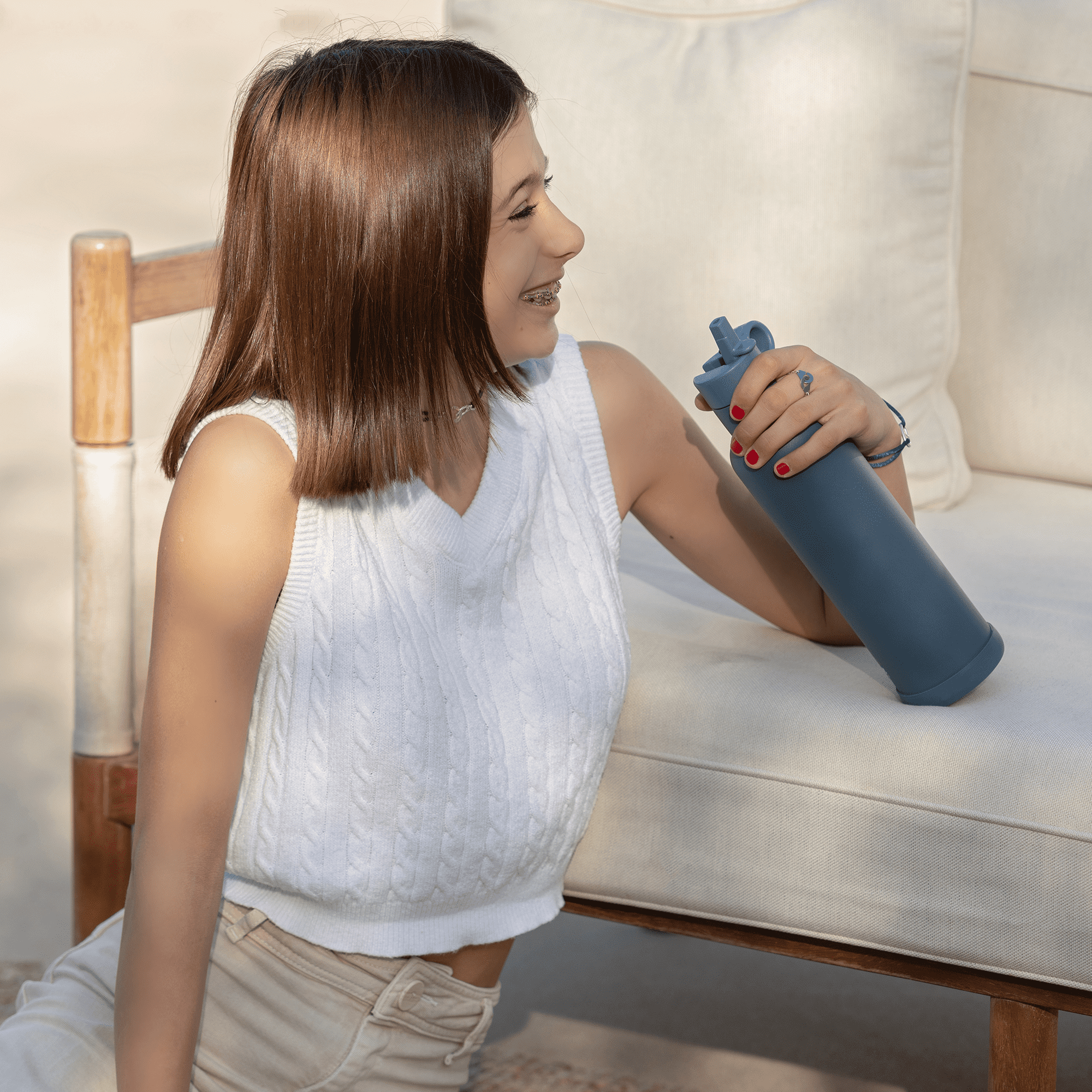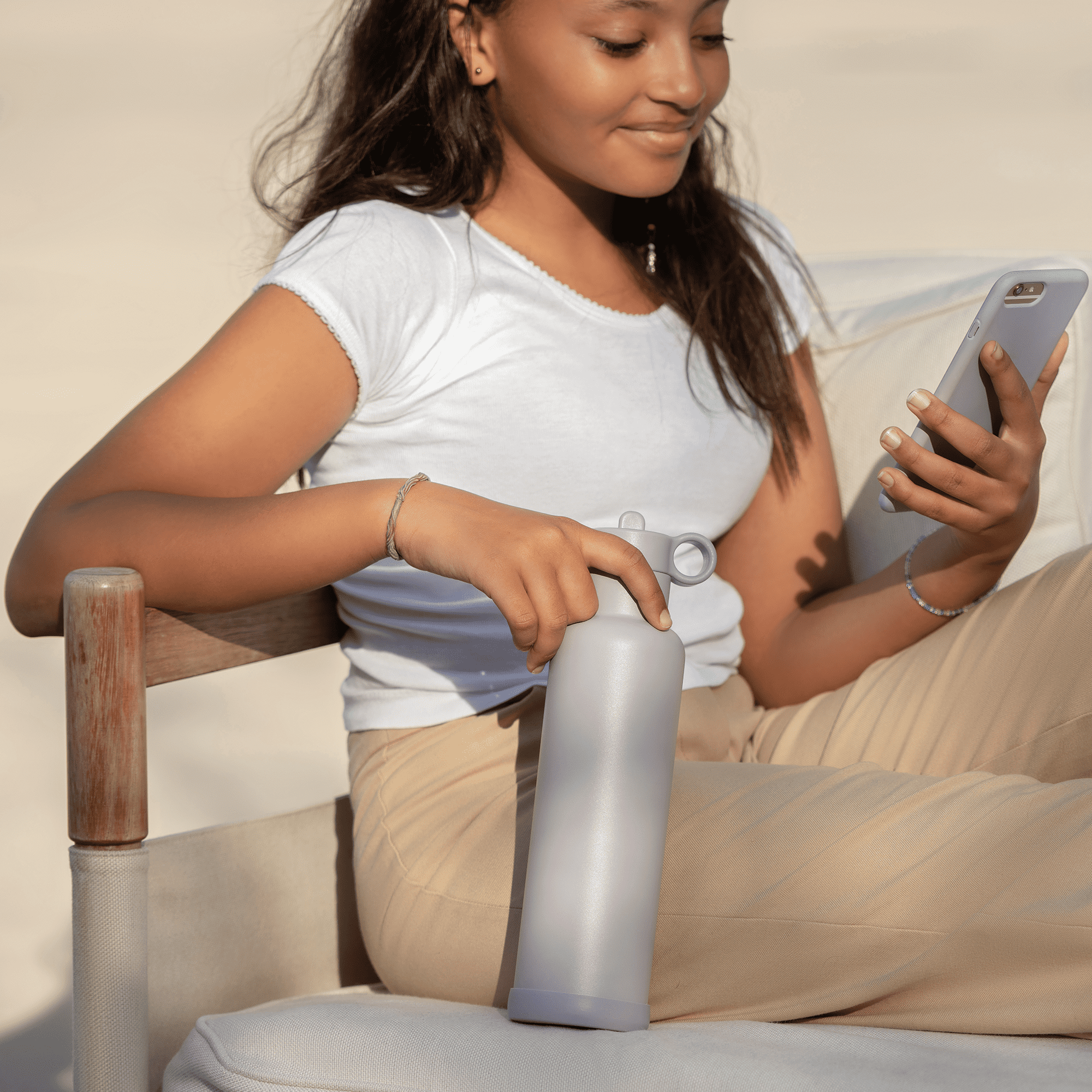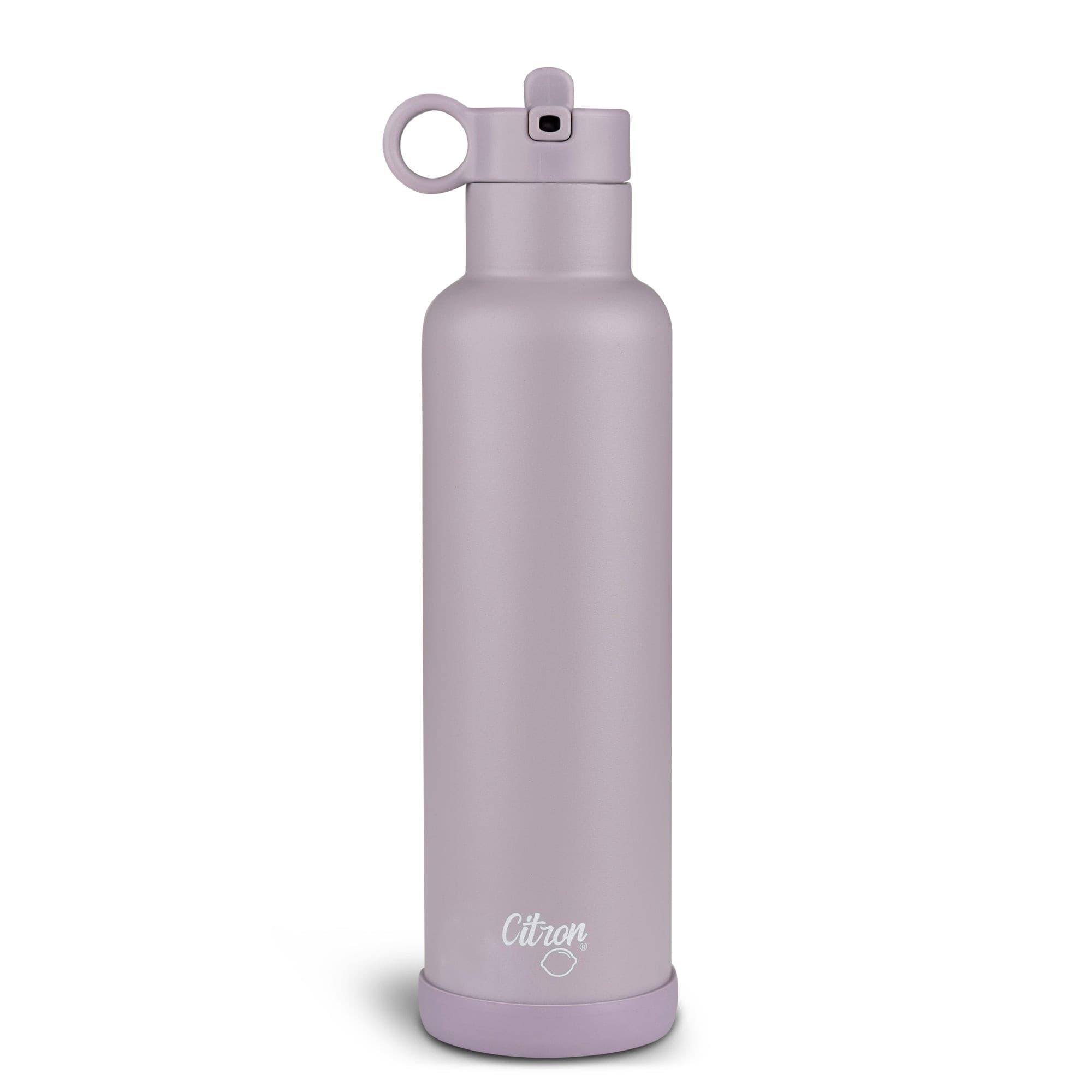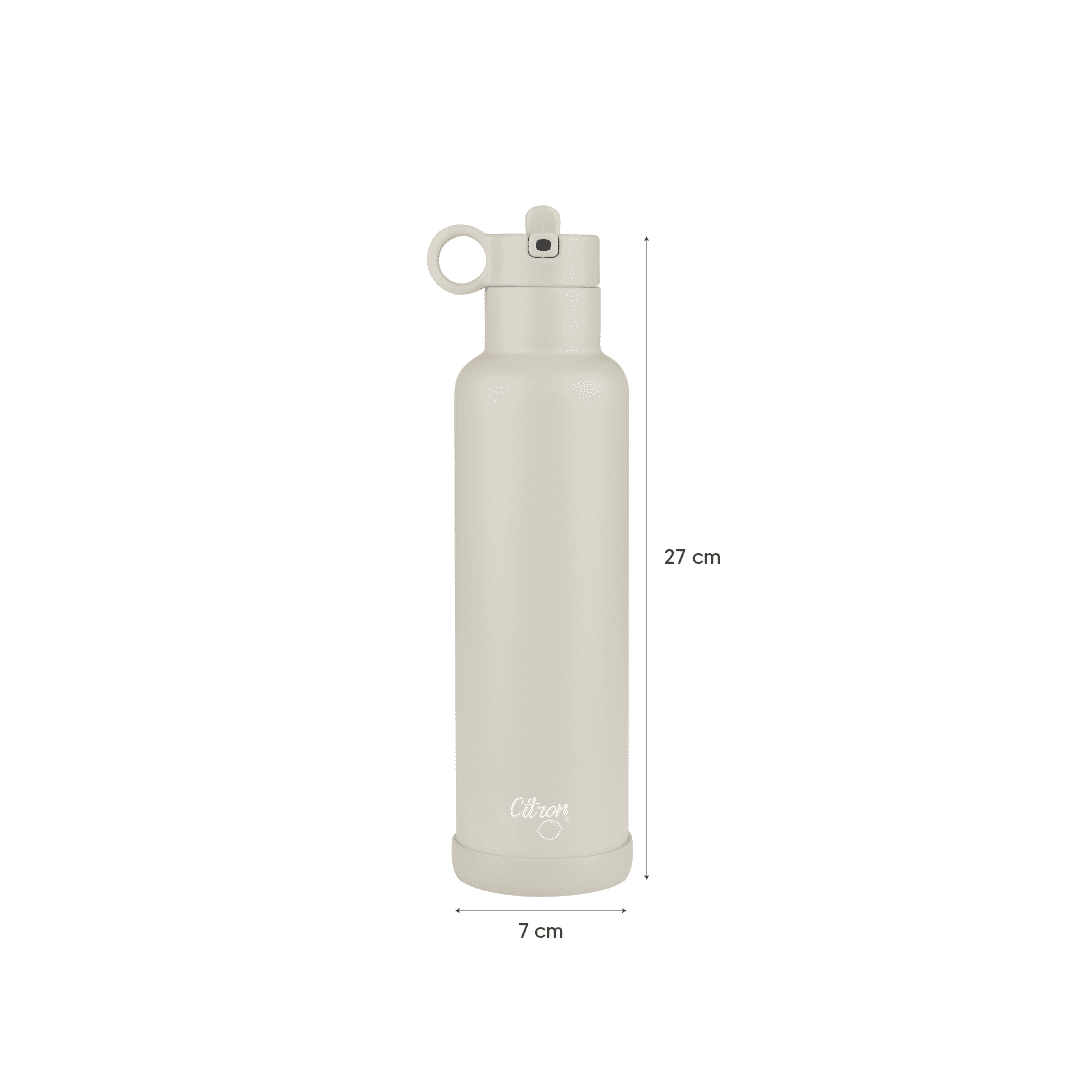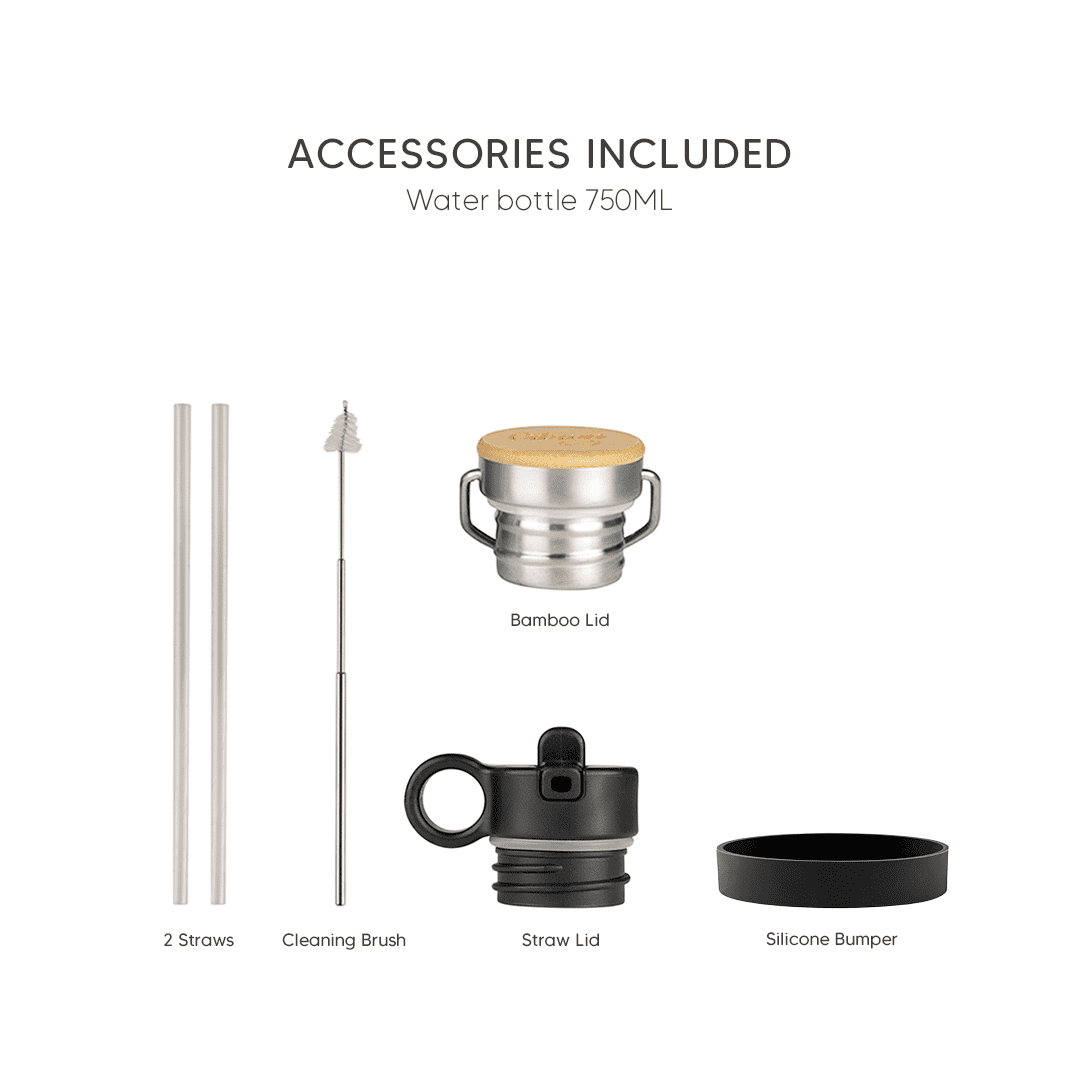 Description
Features
Care Instructions
Safety
Warranty
The older you get the more hydration you need. With our 750ml water bottle, you get a bottle that is handy enough to carry in a bag and conveniently retains a hot or cold beverage throughout the day. Perfectly sized to accommodate the drinking needs of an adult, this stainless steel water bottle is ideal for big drinkers who wish to keep their beverages at a steady temperature.
+ Vacuum-insulated with a triple wall to maintain drinks at temperature
+ Liquids stay warm for 12hr and cold for 24h
+ Keeps the lunch bag dry and clean with its leakproof seal
+ Stays dry and cool on the outside, no matter how hot or cold its contents
+ Comes with 1 cleaning brush, 1 silicone bumper, 1 bamboo lid, 1 straw lid and 1 extra straw
+ Made of food-grade 304 stainless steel for long-lasting use
+ Designed with sustainable materials
+ Made without toxic materials (free of BPA, Phthalates and Lead)
+ Suitable for teens and adults
+ Holds up to 750ml of liquids, and fits ice cubes through the bottleneck.
+ Dimensions: D7*H27.5cm
Hand wash with warm soapy water, after removing silicone bumper
Leave it to air-dry overnight
Not dishwasher or freezer safe
Not microwaveable
Comes with 1-year warranty against manufacturing defects.
FAQ
Who are Citron products for? 
At Citron, we believe design should be beautiful, functional and fun to use. We make products that help parents make children happy. 
How do I know which product to choose? 
We offer a wide range of products for every step of your child's meal: Lunchbox, cutlery, drinkware, bag, bamboo-made products, and more. You can shop by theme, collection or product type for school lunches or family picnics.

Why should I choose Citron items for my children's meal time? 
Citron is an award-winning company founded by a loving mother of 3 children. As parents, we know how hard it is to find something that works for all ages, looks good and lasts. That's why we pride ourselves on creating stylish and functional products that help make your children's lives easier.